At St. Paul, we believe that part of the purpose of any church is to meet the needs of the community around it. As part of our work to update our strategic plan, we set out to understand the challenges facing families in our community.
At the recent Madeira Street Dance and Family Festival, we asked adults waiting in line at our carnival booth to help us by answering four short questions. We had a tremendous response. In just a couple of hours, seventy surveys were returned.
One question revealed that almost all (93%) of the survey respondents had children living in their household.
The other questions we asked were open ended. What follows are the questions and then a word map of the answers.
What are the biggest challenges facing families like yours?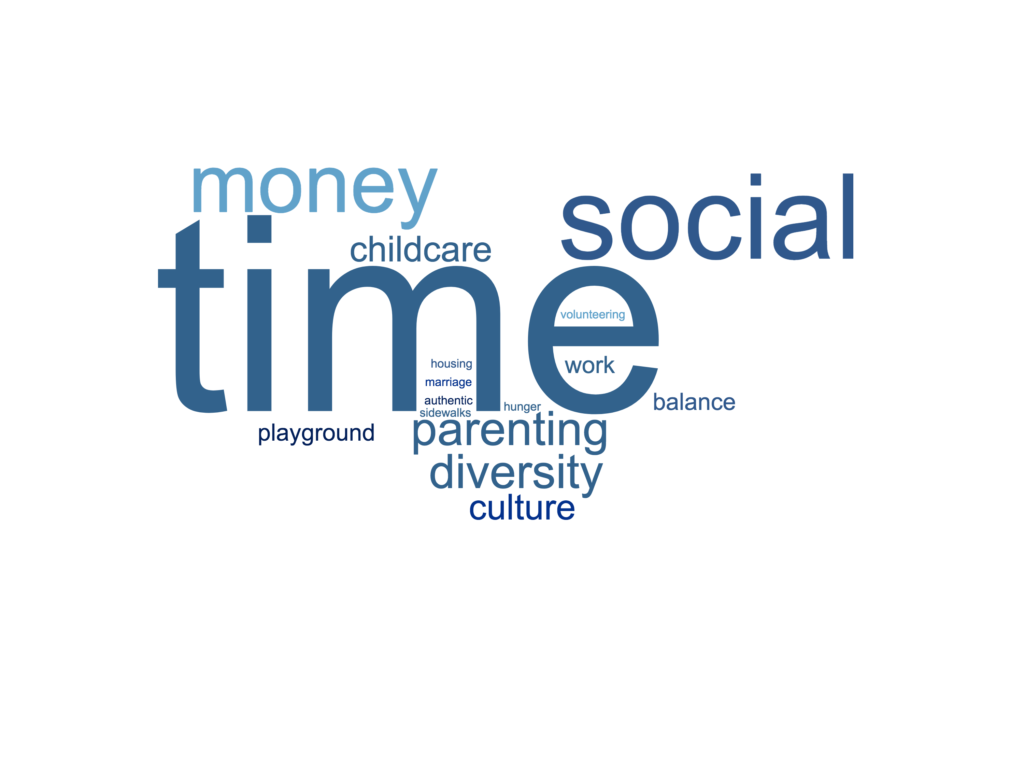 What are the biggest challenges facing children and youth in our community?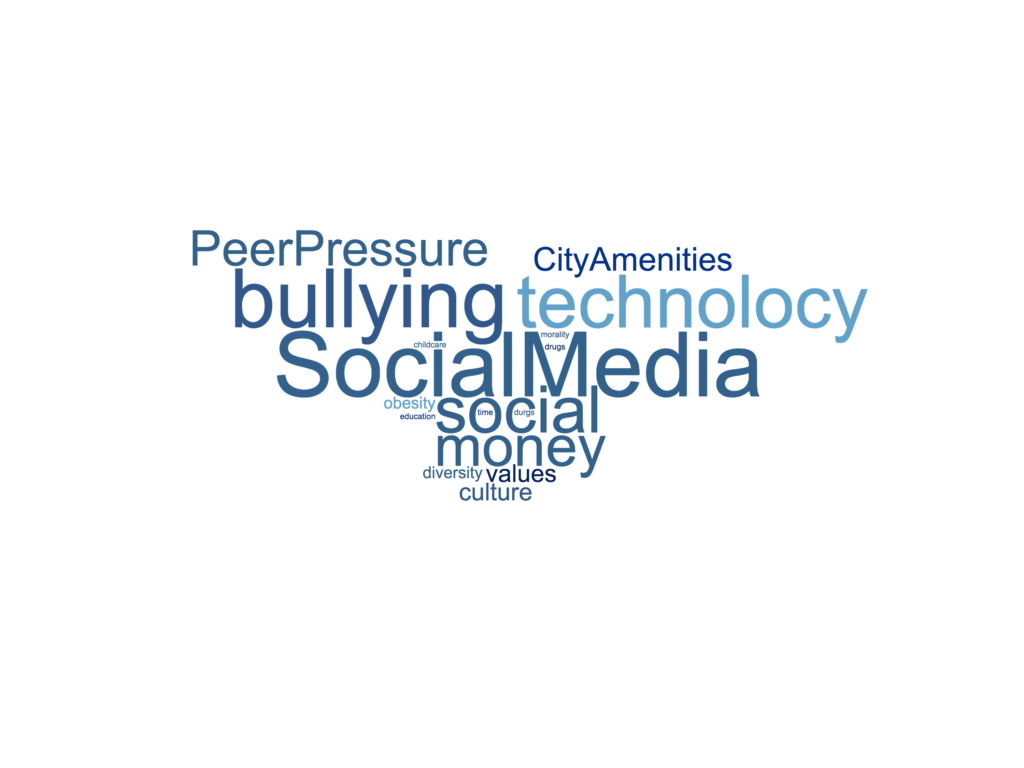 What situation in our community do you wish more people cared about?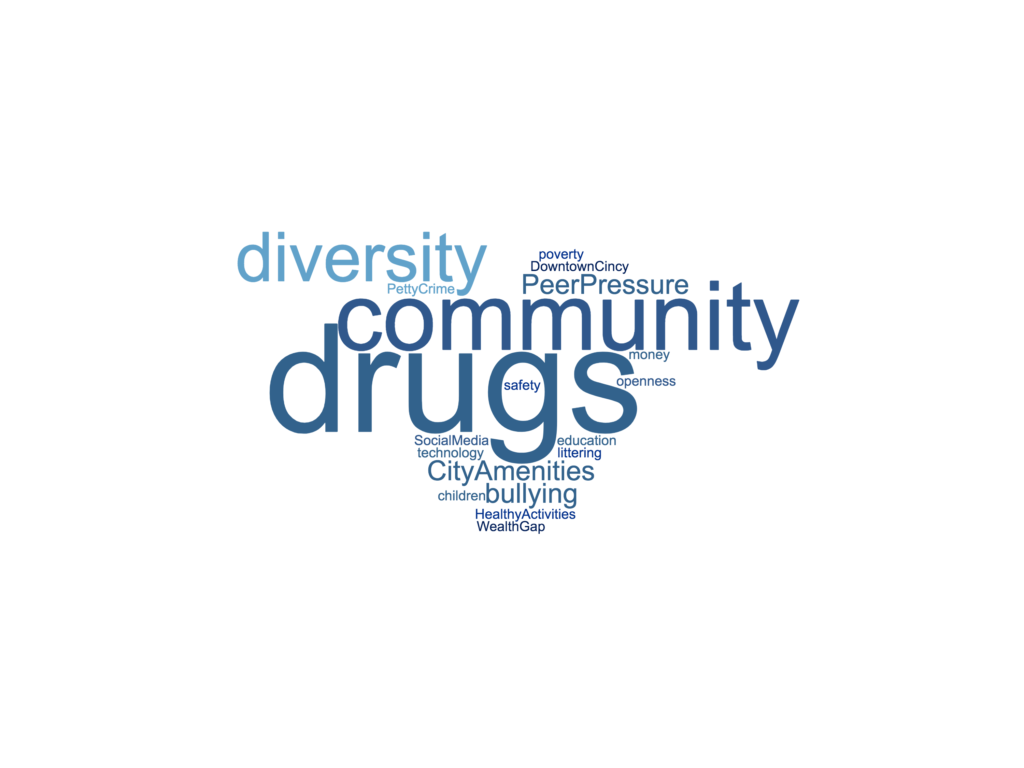 To learn more, watch the sermon,
where all of the results are explored.