With everything going on, why would you take your family to church this Sunday? If you have a family then I'm going to guess that your life is busy. Really busy. If your children are young, simply caring for them takes up a huge amount of your time. If your children are a bit older I bet your days are filled with their activities.
I get it. When my family was younger and someone I just met would ask me if I had any hobbies or what I liked to do in my spare time, all I could come up with were things I used to do.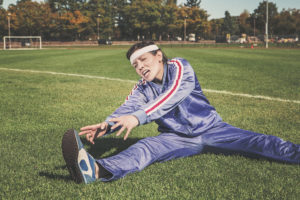 Like before I had diapers to change and kids to feed. Now that my kids are older, my time is filled taking them to practice and meets and games and scouts and play dates and… well, you know what I mean.
So if our lives are so busy, why would anyone want to add taking your family to church to the schedule? For my family, going to church together makes our lives better and makes it a little easier to raise our kids well. Here are a few specific reasons why.
Churches are an incredibly welcoming place for families. Gone are the days of judgmental stares and shushes. You don't have to dress the kids like an Easter ad from the last millennia. They don't need "church shoes". They don't even have to match!
Most weeks I get to church before the rest of my family. This means my wife is the one to has to get out kids, up, dressed, fed, and in the car to church. If you have kids, you know that sometimes this is a monumental feat. I really think that there are days parents deserve some sort of award for accomplishing this much.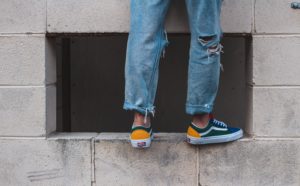 On one of the weeks when I hadn't seen my children yet, I noticed my son walking down the church aisle to light the candles on the communion table. When he turned around, I saw that he had a big hole in the knee of his pants. I was mortified. I shouldn't have been. Not only did nobody say anything about what he was wearing, more than one person commented about how nice it was to see young people in worship. Whew!
Your kids are welcome in worship. We don't expect them to sit silent like a porcelain doll. Squirming is welcome (for you and your kids)! I promise you'll notice them more than others will. Afraid they won't make it? Feel free to bring a screen and headphones. Churches today have WiFi!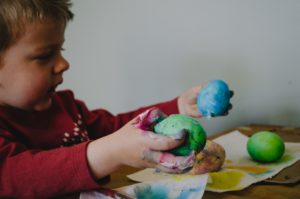 The message of churches teaches kids they are loved just the way they are.
Every kid was created by God and God's creation is good. Their value doesn't come from what they look like, what things they have, or how they perform on the athletic field or a standardized test. They are worthy to be loved not because of what they do but because of who they are – daughters and sons of God.
We know we aren't perfect parents and we can help each other be better.
None of us has it all figured out. Most of the time I'm happy to have anything going the way I think it should. I love being part of a community that includes other parents who know the struggle of parenting a kid today and still others who have been there, done that, and survived to tell the tale. Occasionally someone can share a great piece of advice, always they offer encouragement and hope.
Churches are full of caring adults who will echo messages your kids refuse to hear from you.
It doesn't matter how good a parent you are, sometimes it's easier for kids to receive a message from another caring adult than it is for them to take it from you. In a church you will find other adults who share your values. Sometimes they say something to your children – something you've been saying for weeks or longer, sometimes even using the same words you've been using – and suddenly you children hear it. Your kids will come up to you and tell you the brilliant advice that they've received as if they are hearing it for the first time.
So how about it?
Would your family benefit from being part of a welcoming community that is family friendly, affirms your children for who they are, encourages you in your parenting, and sometimes even reaches your children with a message you haven't gotten through yet? Awesome.
I the coming weeks I'm going to write another blog about how to choose the best church for your family. Until then, there is no need to wait. Talk to your friends and the families of your kids friends about the experience they've had at their church – it might be just what you need.
Of course, if you live around Madeira, I'd love to welcome you at my church. St. Paul Community United Methodist Church serves families from all over especially Madeira, Sycamore Schools, Indian Hill, and Deer Park. Reach out to me or plan your visit (that's a link). If you don't live nearby, you can find another United Methodist Church near you.
– Pastor Brian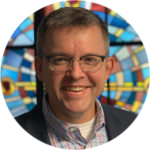 Rev. Brian Gath is the Family Ministry Pastor at St. Paul. When he's not at church he is serving at his kids school or running them to their (many) activities.