Then I heard the voice of the Lord saying," Whom shall I send? And who will go for us?" And I said, "Here am I. Send me!" – Isaiah 6:8 NIV
From collecting food for our local friends in need to helping to broaden awareness of hunger around the globe, St. Paul Community United Methodist Church is committed to sharing God's love to others through missions. Learn more about the key missions St. Paul supports and discover where you are called to serve. For more information or to learn how you can take part in one of these ministries, contact the church office (513-891-8181 or
info@stpaulcumc.org
).
The INN at St. Paul Refugee Ministry
In 2018, St. Paul renovated a home that they owned and offered to use it to welcome a family of refugees. The ministry works to ensure that both the physical and spiritual needs of the family are met, and also work with members of our community to integrate them into our neighborhood.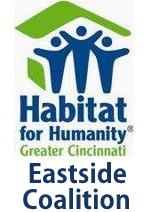 Habitat for Humanity
Habitat for Humanity is a non-profit Christian housing ministry that works in partnership with people everywhere, from all walks of life, to eliminate substandard housing by building and renovating simple, decent, affordable homes to sell to low-income families in need.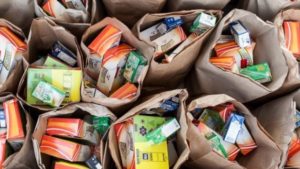 NEEDS Food Pantry
NEEDS – NorthEast Emergency Distribution Services – is a local food pantry that provides both emergency food and financial assistance to families in need in the North East Hamilton County area. Learn more at the NEEDS website.

IHN
Interfaith Hospitality Network of Greater Cincinnati is a network of religious congregations of many faiths who work together to provide emergency shelter to homeless families while assisting them to obtain and retain permanent housing.