Join us for worship this Sunday at 10:00 am
Plan your visit

If you can't be with us in person, worship with us on Facebook LIVE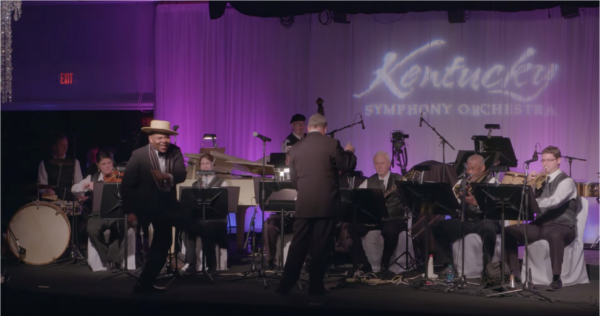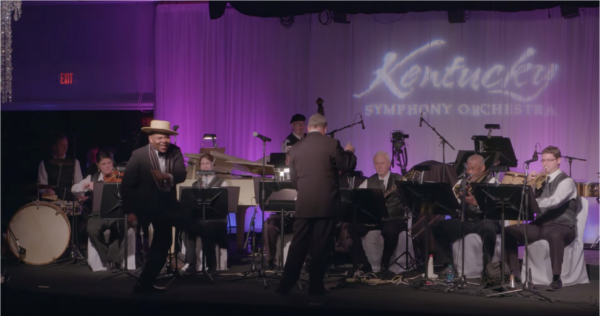 In Chicago (King Oliver), New Orleans (Jelly Roll Morton), St. Louis (Scott Joplin), New York (James Europe), and even Cincinnati (Fats Waller & Artie Matthews), music by black performers made indelible impressions on society and provided the U.S. with a new cultural and artistic product to export. The KSO is proud to authentically re-create music from this era for Black History Month in this free concert.
Read more...
---
As promised, St. Paul Community United Methodist Church is giving away the $4,294 collected taken during the most attended worship service of the year.
Read more...
---
St. Paul is excited to announce that Tom Guth will become the church's new organist beginning in worship on February 3.
Read more...
---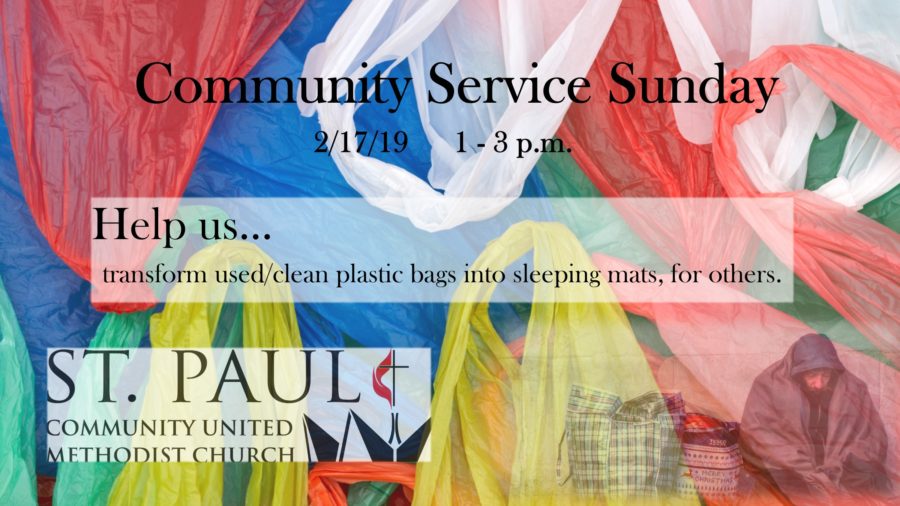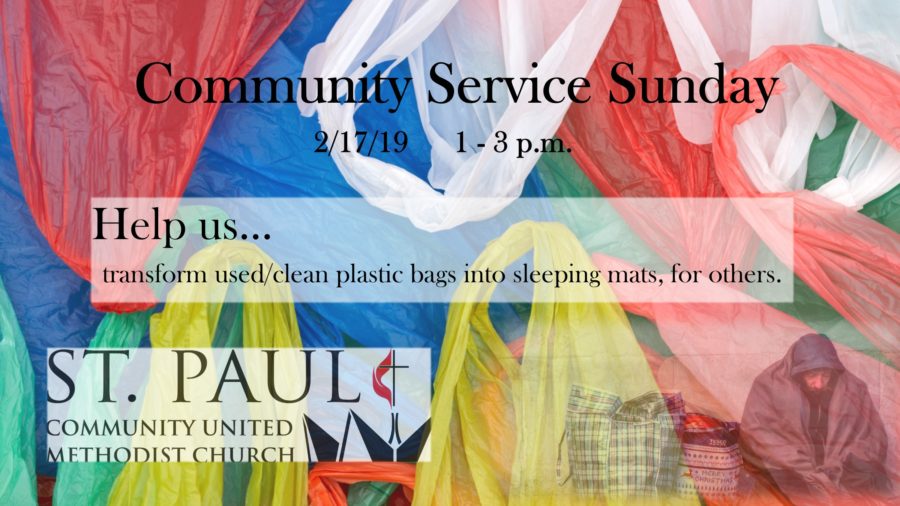 February 17 1-3 pm
On Community Service Sunday, we will be turning clean, used, plastic shopping bags into sleeping mats. The mats will be distributed to people living outside by an organization in Covington, KY.
Students – earn service hours. Parents – show your family the value of serving others by serving together. If someone is old enough to run scissors, then we will have meaningful work for them to do.
Drop your clean, grocery sized plastic shopping bags at St. Paul or bring them with you. On service Sunday, bring a pair of sharp scissors.
---