Use Church Center to Interact with St. Paul
Looking for the directory, want to sign up for an event, give online, or update your information? Use Church Center!
You can access it on your web browser by clicking this link: https://stpaulcumc.churchcenter.com/home
If you have a smart phone, you can download the app from the Apple App Store or the Google Play Store.


Logging in through a web browser:
You will see a screen like this: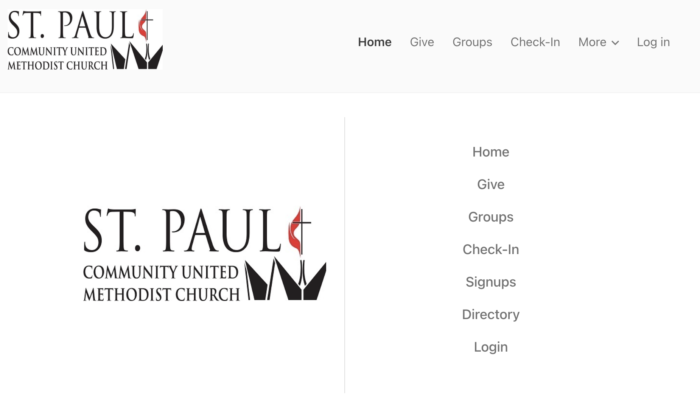 If you are doing this for the first time, clicking on a link in the menu, may lead you to a log in page like this: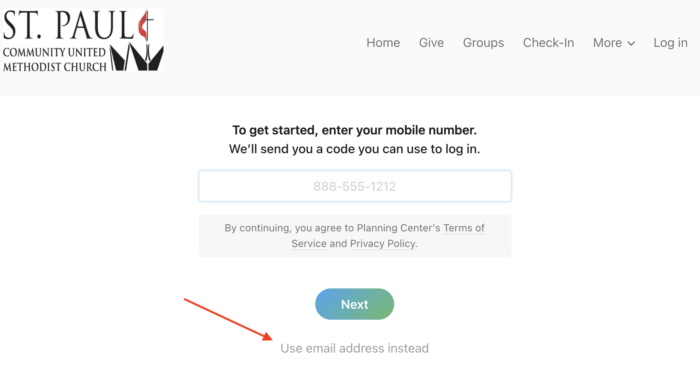 To sign in on a browser it will need to send you an access code. If you have a mobile phone, enter that number and they will text you a number to enter. NOTE: If you don't want to receive the message by text, you can use your email address by clicking on the words "Use email address instead" (the red arrow above is pointing to it).
I need help!