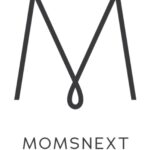 MomsNext is a chapter of Mops International (www.mops.org). MOPS International encourages and equips moms of young children to realize their potential as mothers, women and leaders, in relationship with Jesus, and in partnership with the local church.
MomsNext is a group for Moms of school-aged children and St. Paul Community UMC would love to have you join us in connecting with other Mom's. We meet on the third Thursday of every month, through May, 2022. We begin each gathering at 6:00 p.m. – 7:30 p.m., with childcare available. Our time together will consist of a meal (for your children too), discussion and a craft/activity.
If you are interested in joining our group, please follow this link to register,
https://stpaulcumc.churchcenter.com/people/
Additionally, if you have any questions about MomsNext or St. Paul Community UMC, please feel free to reach out to our Director of Student & Family Ministries, Kelly Getsay via email, kellyg@stpaulcumc.org.